Magazine Online
Developing Awareness within Low Socio-Economic Families & Communities- Regarding Sustainable Development. Through Story Telling Methods
By Dr. Ritu Bhatia & Her Team
By Dr. Ritu Bhatia, Assistant Professor, Department of Human Development Smt P.N. Doshi Women's College (affiliated with the S.N.D.T. Women's University, Mumbai, India). Email: [email protected]
(Dr Ritu Bhatia's Project Team Members: Sana Ansari, Rehana Shah, Karimun Manihar, Sheetal Kharva, Farha Ansari , Sayma Choudary, Quratulain Khan, Rabina Joshi, Priyanka Dhingra , Soofiya Sartaj, Wahida Shahabuddin, Nagma Ansari, Priya Wishwakarma, Rubina Kidwai, Tanvir Khan, Farheen Khan, Shifa Shaikh, Taranum Sayyed, Shaheen Shaikh, Chandani Shahani, Sonam Walmiki, Nilofer Khan)
The family is one of the fundamental units of society and a primary change agent for sustainable development. The United Nations General Assembly proposed the Millennium Development Goals in which the family occupies a central place in the development strategy. It is within the family that change is supported or opposed, encouraged, or undermined.
To bring about change and awareness within low socio-economic families and communities on various aspects of sustainable development, a community-based participatory project was undertaken with a community in Mumbai, Maharashtra, India. The primary focus of this project was to increase awareness of the three pillars of sustainable development (family and social development, economic development, and environmental values) through an integrated story-telling model.
Stories are an effective medium through which interest can be generated and attention of the target audience can be win-over. Stories have the power to transform ideas and habits, and to develop the possibility of constructive change in the people's lives.
Storytelling is about engagement using the power of words to create empathy, loyalty, and aspiration among listeners.
In the present project, a series of family-focused activities were conducted through the story-telling model. Various story-telling methods were used such as verbal stories, written stories in the form of booklets, short story books, visual charts with illustrations narrating a story, street plays, etc.
Puppet shows, finger puppet stories, and pop-up story books were used for young children.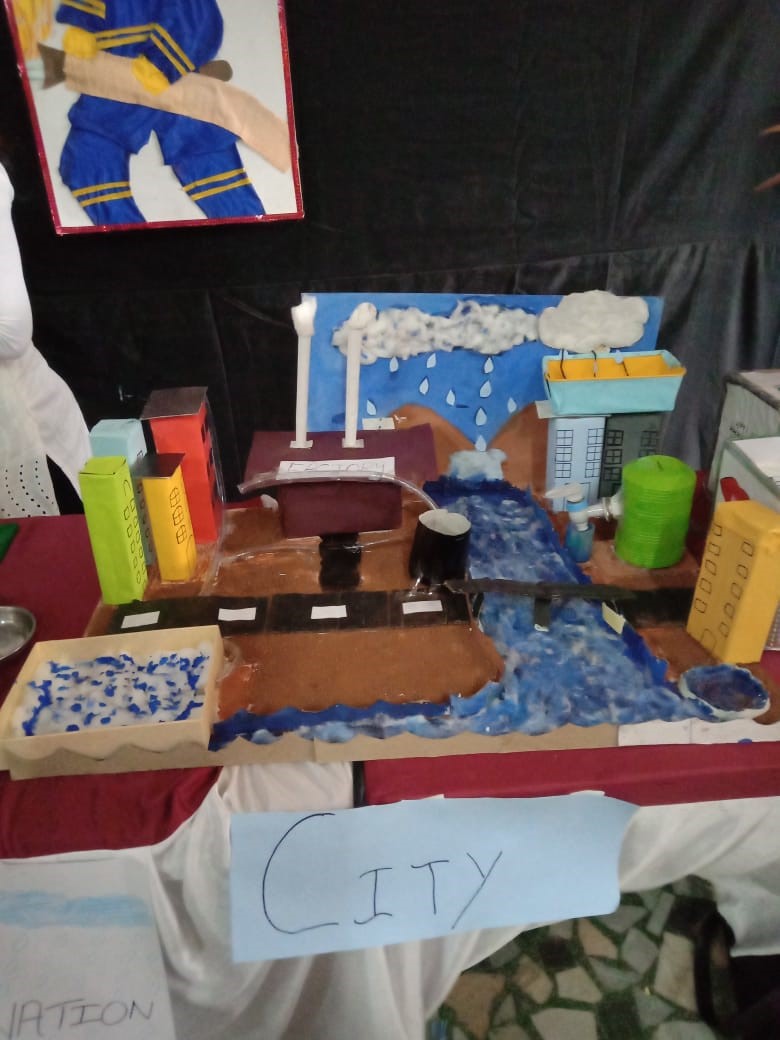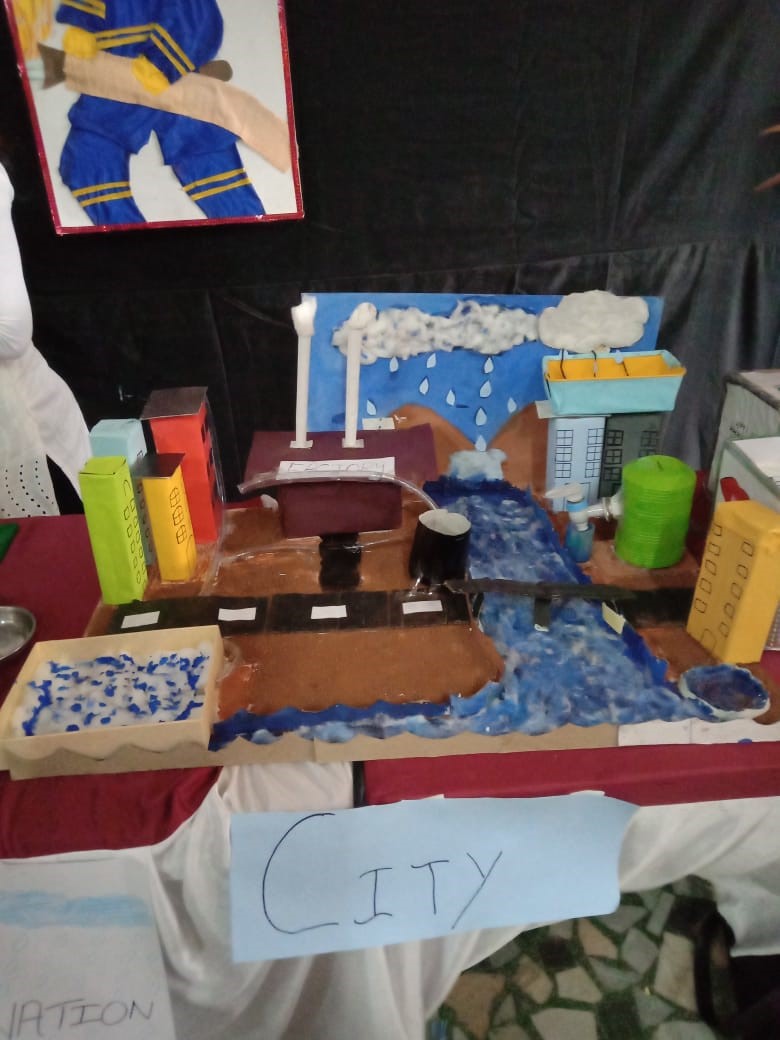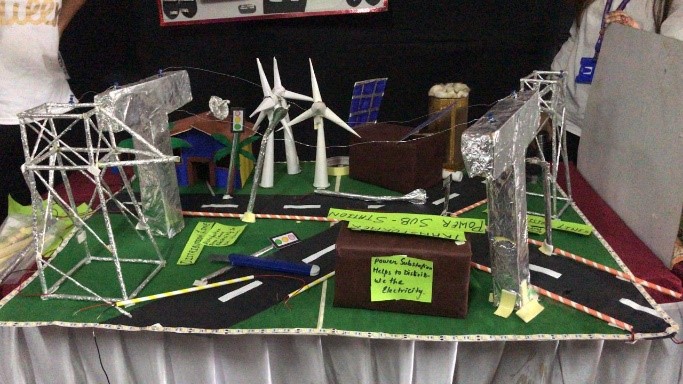 The language for the selected stories were in Hindi and a regional language i.e. Marathi. The main objective of the project was to develop understanding and skills within families and communities on holistic sustainability values and how to improve their standards and quality of life.
The stories were developed keeping in mind the socio-economic and cultural status of the community. The main topics covered under family & social development were family relationships, family health, a balanced diet, interpersonal skills, and conflict resolution; under economic development: family self-sufficiency, smart consumerism, debt avoidance, conservation of resources, and resistance to drugs and alcohol; and under environmental awareness, the topics covered were the ecological footprint of the family, energy conservation, food preservation, and kitchen garden areas.
The duration of the community project was two months. During this period, people in the community were called-in to meet at a pre-determined location in their local area to listen to  stories every Sunday and on public holidays. Parallel sessions were conducted for young children.
Our findings showed that the story-telling method was an effective tool for generating interest and awareness among the community members. Communities participated in greater numbers during the story-telling sessions. Particularly women and young children were eager to listen to stories. It was learned through the feedback sessions that messages about family sustainability was well received by the community members. The stories added knowledge and skills within the community on the importance of family well-being, health, and resource management.
The following are some of the topics we have worked on and distributed flyers after the story-telling sessions.
Your rights and civic responsibilities
Use dustbins to avoid throwing waste on roads and in drains
Use separate dustbins for dry and wet waste. Use the blue dustbin for dry waste and the green dustbin for wet waste.
Use a cloth bag for shopping and avoid using plastic bags
Don't throw leftover food in drains or on the road as this can attract of flies and insects
Left-over food can be given to poor people or to feed stray animals
Dry flowers and coconuts and other material used in religious rituals can be used for fertilizer for plants
Give e-waste to authorized vendors. Don't throw mobile laptop batteries and other electronic waste products with other wastes.
Don't flush sanitary napkins and diapers in the toilet, and don't throw them on the road. Use paper to wrap them up and then dispose of them in the dustbin.
Download an app for the contact information of your local authority if a garbage problem exists in your local area
Be a responsible and well-informed citizen
The key success story of our project was how to educate and spread awareness about different aspects of sustainable development among families through the story-telling model in a cost-effective way.